Time to treatment with intravenous tissue plasminogen activator and outcome from acute ischemic stroke.
Saver JL, Fonarow GC, Smith EE, Reeves MJ, Grau-Sepulveda MV, Pan W, Olson DM, Hernandez AF, Peterson ED, Schwamm LH.
JAMA. 2013 Jun 19;309(23):2480-8. doi: 10.1001/jama.2013.6959
There has been some resistance among emergency physicians to adopt the aggressive use of TPA in the acute ischemic stroke patients over these last two decades. This real world study sheds some new light in its efficacy and highlights that even earlier administration is better for the patient's outcome.
This study examines the outcomes of over 50,000 acute ischemic stroke patients who received TPA.
This comes from the "Get with the Guidelines Stroke Program", a Quality Improvement program used by many stroke centers.
50,000 acute ischemic stroke patients who received TPA
Measurements
Stroke Onset to Treatment Time (OTT)

Mortality

Rate of Intracranial Hemorrhage

Functional Level
Faster Onset to Treatment was associated with
Reduced mortality (OR, 0.96; 95% CI, 0.95-0.98; P<.001)

Reduced rate of intracranial hemorrhage (OR, 0.96; 95% CI, 0.95-0.98; P<.001)

Increased rates of independent ambulation (OR, 1.04; 95% CI, 1.03-1.05; P<.001)

Increased rate of discharge to home (OR, 1.03; 95% CI, 1.02-1.04; P<.001)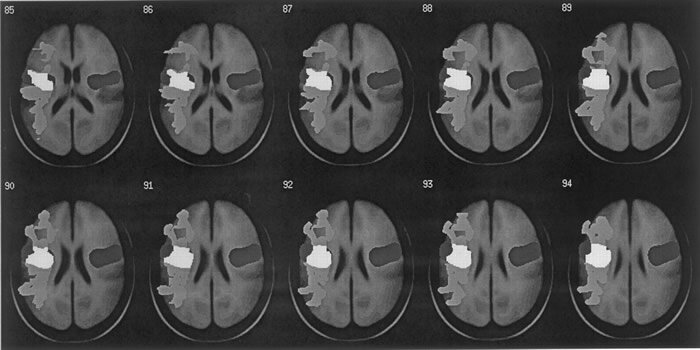 For every 100 patients treated, for every 10-minute delay in patients treated within 4.5 hours of onset, 1.2 fewer had better ambulation at discharge and 0.8 fewer had a more independent discharge destination.
Patient factors most strongly associated with shorter OTT
Greater Stroke Severity (OR 2.8)

Arrival by Ambulance (OR 5.9)

Arrival during regular hours (OR 4.6)
Comment
Demonstrates that earlier TPA treatment leads to better outcomes.
Stroke Centers need to improve their afterhours care.
Unspoken Secret
In this real world study, only 5.8% of all stroke patients received TPA. Most are excluded for a hemorrhagic stroke, onset of greater than 4.5 hours, and a variety of relative contraindications (hypertension control, bleeding problem, or recent surgery).
This rate varies from 7% to 30% in our local stroke centers depending on the interpretation of the relative contraindications by our stroke centers. This study has demonstrated some room for improvement for our stroke centers.