Prehospital diagnosis and triage of ST-elevation myocardial infarction by paramedics without advanced care training
by Warren J. Cantor, Paul Hoogeveen, Andrew Robert, Karen Elliott, Lorne E. Goldman, Erica Sanderson, Sylvain Plante, Manu Prabhakar, Steven Miner
American Heart Journal (Vol.164, Issue 2)
Several authors have examined this topic in the last 15 years in US, Canada and UK.
A 1997 study in Pennsylvania (Hill, et al. Prehosp Disaster Med) correlated paramedic and ER MD interpretation of ST changes using a single lead, reporting a 89% accuracy.

A 2002 UK study compared 12-lead interpretation by 7 UK paramedics (2 day training course) with that of 2 cardiologists, showing a 95% accuracy (Whitbread, et al.  Emerg Med J).

In 2006, Canadian researchers studied time to thrombolysis saved by initiating this intervention pre-hospital, based on Canadian Advanced Care Paramedics (ACPs) interpretation of EKGs. Results showed 95% accuracy in STEMI recognition, if compared with a physician's. N of 63. (Le May, et al. CJEM)

In 2009, a US study asked 103 paramedics to examine 5 chest pain scenarios, 3 being "true" STEMI.   Reported accuracy was 94% for STEMI identification and 91% for appropriate cath lab activation.>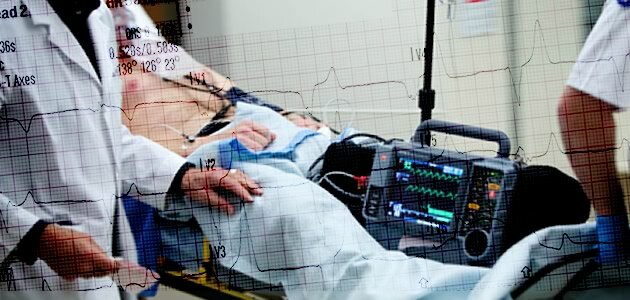 A Canadian Primary Care Paramedic is closest to a US Advanced EMT (AEMT) in terms of scope of practice.   I am not aware of published US studies regarding pre-hospital STEMI recognition by EMTs or AEMTs (even after additional ECG training).
There may not yet be a clear consensus as to the acceptable rate of false positives, when it comes to pre-hospital STEMI activation by EMS.  Studies examining accuracy of ER physicians also report variable numbers – 5.2% unnecessary cath activation (Kontos, et al, Ann Emerg Med, 2010); 9-14%, depending on false positive definition (Larson et al, JAMA 2007).  What should be the correct reference standard for EMS (without tele-ECG capability)?
Finally, the study reports only 2 patients out of 134 initially assessed as stable, who would have required ACLS interventions pre-hospital, or upon arrival to hospital.   However, this may be related to the low N or chance alone.